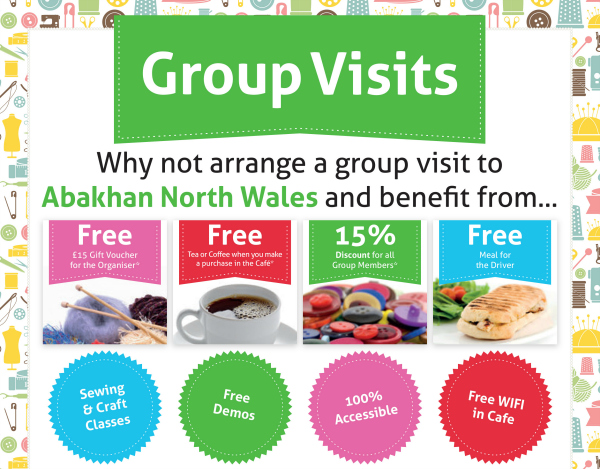 To receive all these benefits, the Group must reach the minimum qualifying requirements of 15 people, stay for 3 hours and must use the Cafe for lunch.
Benefits for Group Visits when visiting other stores include:
• £5 Gift Voucher for the Organiser
• 10% Discount for Group Members
The above benefits are based on 15 people in the group and the group staying in-store for a minimum of 1.5 hours.
Please submit your details by clicking here, and our Events Coordinator will be in touch.